Innovation in constant flow
Since 1987, the successive versions of our Smart Chemicals have been designed and formulated in the REP Innovation Lab: this unit is the source of 100% of our Smart Chemicals and 100% of the added value they bring to our customers' performance levels. With a catalog of over 20 product ranges, each available in multiple versions, the Innovation Lab sustains a constant flow of innovation. Directly plugged in to the world of academic research, thanks to longstanding partnerships with various international institutes and universities, the staff from the Innovation Lab keep a watchful eye on wider technological developments in order to remain at the forefront of innovation, notably in terms of environmental aspects. Finally, REP applies systematic legal and industrial oversight at the global level, in order to guarantee 100% compliance in every market in which we operate.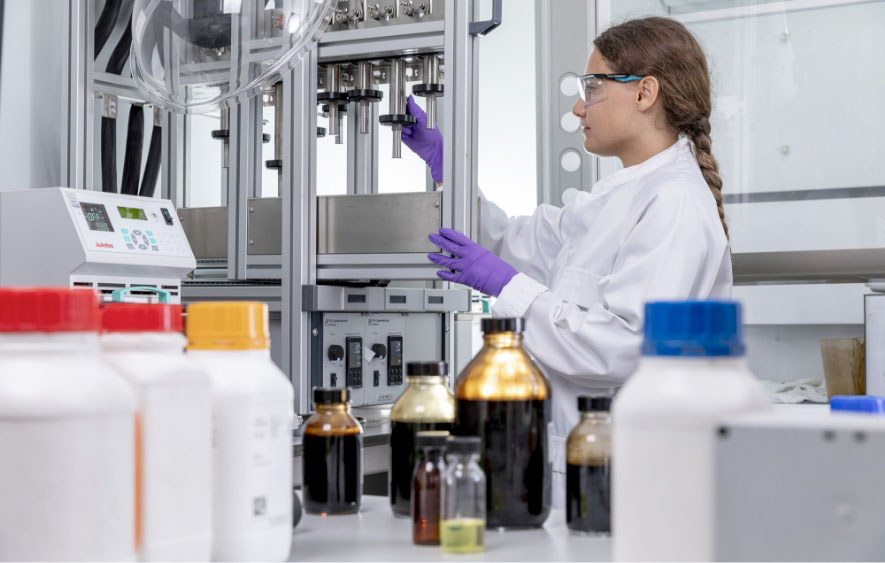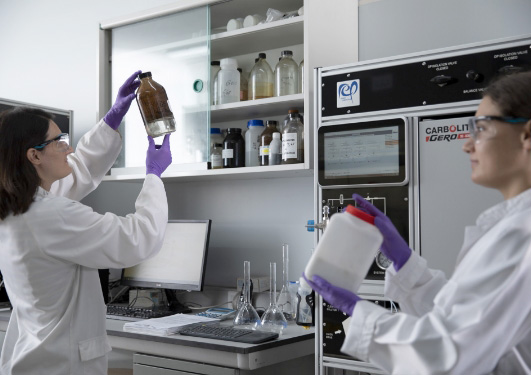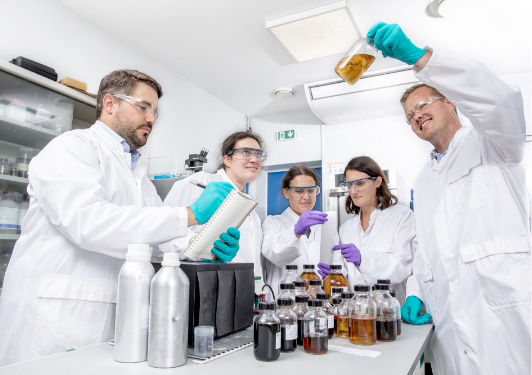 360° innovation, 100% quality the Innovation Lab roadmap
The Innovation Lab equips the R&D team with the research, experimental and testing resources necessary to generate results, and is also used for one of the Group's strategic priorities: quality control. From procurement to application, all components used in REP products are subject to testing: 5 quality control checks are applied throughout the production chain. Carrying ISO 9001 certification, REP applies the most stringent levels of quality control, and also complies with the quality standards and instructions set by its customers. Quality control checks are carried out on site in our own laboratories, using clearly documented and shared protocols.
A dedicated R&D team
The Innovation Lab's engineers and technicians carry out the tests and measurements necessary to ensure Smart Chemicals maintain their performance levels over time.
Their close-knit relationships with clients enables them to understand, and even anticipate, the needs and expectations involved, while the cross-pollination between their varied expertise and approaches enables this team to foster a vigilant and competitive mindset that fuels innovation.