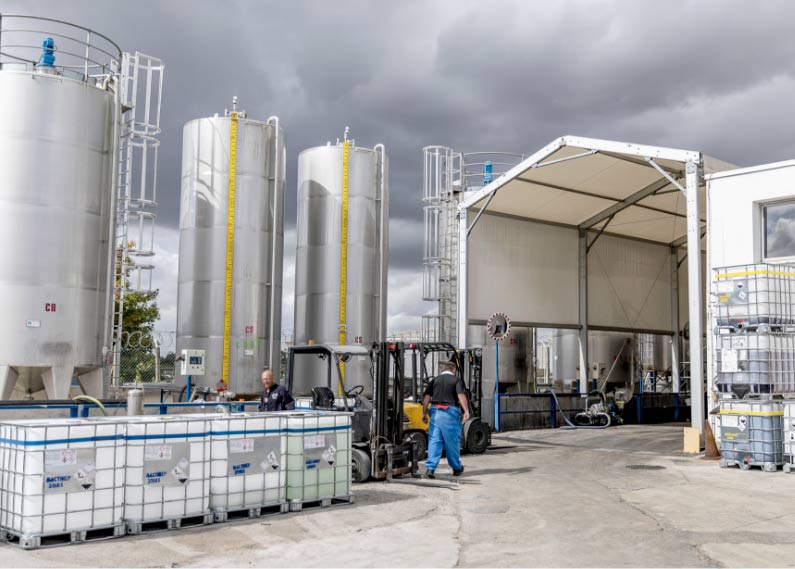 Smart Chemicals are REP's home-grown, high-performance additives
designed to enhance our customers' production operations. Custom-designed to address the specific conditions of controlled environments,
Smart Chemicals guarantee 100% quality: REP is ISO 9001-certified, and ensures permanent oversight of its Smart Chemicals,
preserving a sample of each batch for two years after delivery.
With comprehensive commodity sourcing, stringent quality in our internal processes and fluent sub-contractor management, REP's Smart Chemicals flow smoothly into our clients' supply chains
to facilitate optimized performance levels.
Flow assurance
Historically REP's core business area, oil and gas production can often take place in extreme environments, in which the management of effluent and flow assurance constitute a major strategic challenge. REP's Smart Chemicals – anti-deposit, anti-asphaltene, anti-parrafin, etc. – are custom-designed to improve performance, acting as key allies for operators in every field and every environment. REP's production facilities, logistical capacities and close-knit relations with REP technical stakeholders and clients are what enable the Group to provide the right products at the right time, keeping pace with production developments at the client's own facilities.
Integrity Management
Energy companies operate within extreme environments, and the protection of infrastructures within these environments constitutes a perpetual operational and economic challenge. The various REP Smart Chemicals developed to address these challenges – bactericides, anti-corrosives, solvents, etc. – are being constantly optimized and tailored to suit each individual client and environment.
Separation
The separation of oils and water has been REP's core business for 35 years. Our range of demulsifyers, anti-foaming agents and oil removal products is constantly being enhanced and optimized.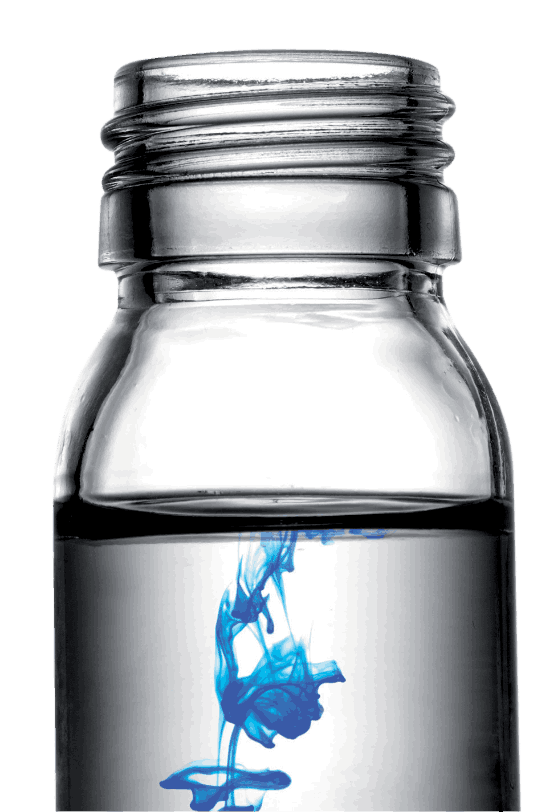 Energies renouvelables
REP supports the transitions already underway, and is developing specific applications for each new sector. With considerable experience in energy markets, notably including 30 years of supporting geothermal production, expertise in the treatment of waters and surfaces, and the Innovation Lab, REP boasts a range of assets enabling the Group to position itself alongside operators at the forefront of off-shore wind, as well as new entrants in geothermal and hydrogen.
Anti-corrosion, anti-scaling, anti-fouling products and green biocides: our range of products specially designed for the production of renewables is constantly being enriched and upgraded.
Industry
Anti-corrosion protection, maintenance, health and environmental standards, HSE: our Smart Chemicals, designed to meet the specific needs of industry players, enable our clients to optimize their performance levels and the active lifespans of their industrial infrastructures. REP's production capacities enable the Group to respond to each and every request in the shortest possible timeframe and in optimum conditions.
Environnement
REP is constantly developing its range of products dedicated to environmental protection, and notably the prevention of hydrocarbon pollutants in marine, river, port and terrestial environments. The Group is also active within a number of international bodies and associations, working to assess and upgrade practical standards and recommendations.
Commodities / Trading
With a consistent 35-year presence across all markets, a global network of suppliers and close-knit relations with major players in the energy and industrial sectors, REP has developed a comprehensive approach to commodity sourcing in order to boost its specialist productions. This expertise enables REP to offer its clients raw materials (solvents, acids, alkalines, polymers, etc.) in all tonnages and at the best prices, through various setups and partnerships.